A Seamless Selling Experience
Your home is your most valuable asset. When it comes time to sell, you want to be sure you are working with a real estate professional who has the expertise needed to get you top dollar for your home efficiently and effectively. We will work with you to position your home on the market in a way that ensures your sales experience is as stress-free and profitable as possible.
Getting Ready to Sell
Before putting the sign on your lawn and advertising your home, there are a few key steps you can take to make your home more sellable for which we can coach you through.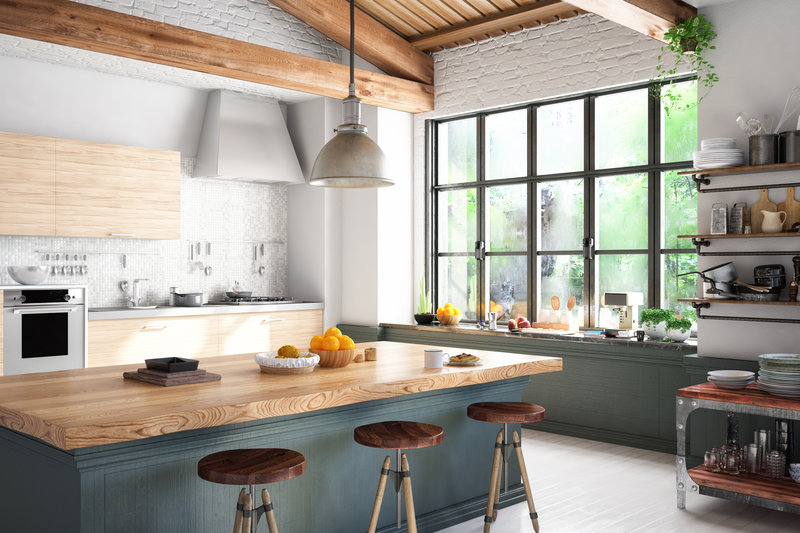 1. Remove the clutter
Imagine what your home would look like if you removed half of your belongings. In order to make your home more appealing to buyers, it's important to eliminate personalized items, as well as excess furniture and decorative features. Less is more. A minimal design with few distractions will help buyers see themselves in the space.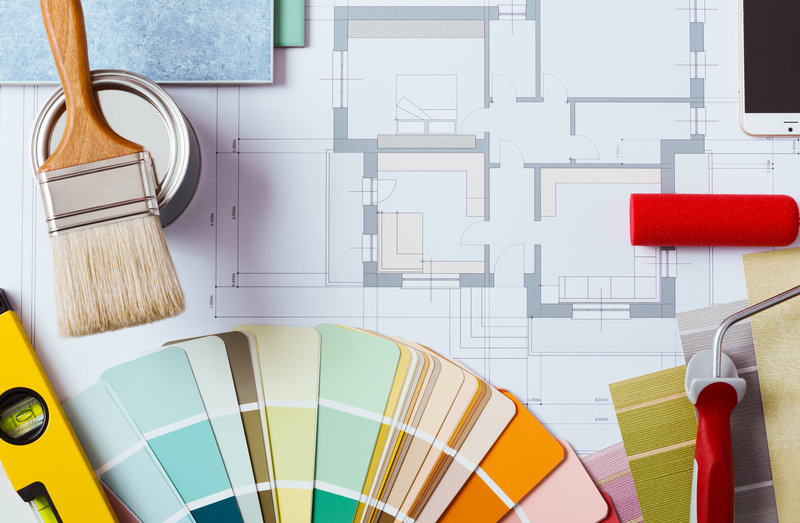 2. Patch and paint
Pride of ownership is a key selling feature, and you can demonstrate yours with simple fixes to leaky faucets, running toilets or squeaky doors. Adding a fresh coat of paint to the walls, using neutral colours, is also a good idea. It's a relatively quick and cost-effective way to make your home feel bigger, brighter and more welcoming.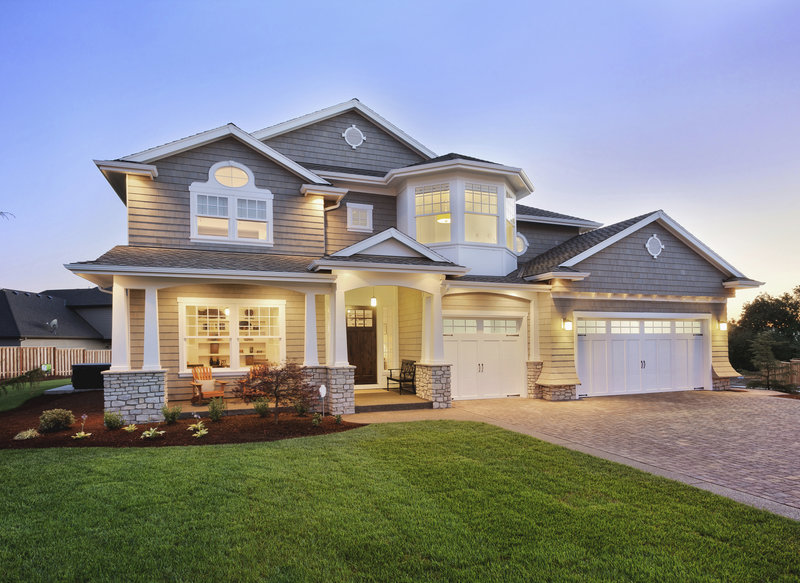 3. Spruce up the curb appeal
The outside of your home is what potential buyers see first when they pull up to a viewing, and we know how important first impressions are. Make sure the grass is cut, the yard is landscaped and the exterior looks well-kept.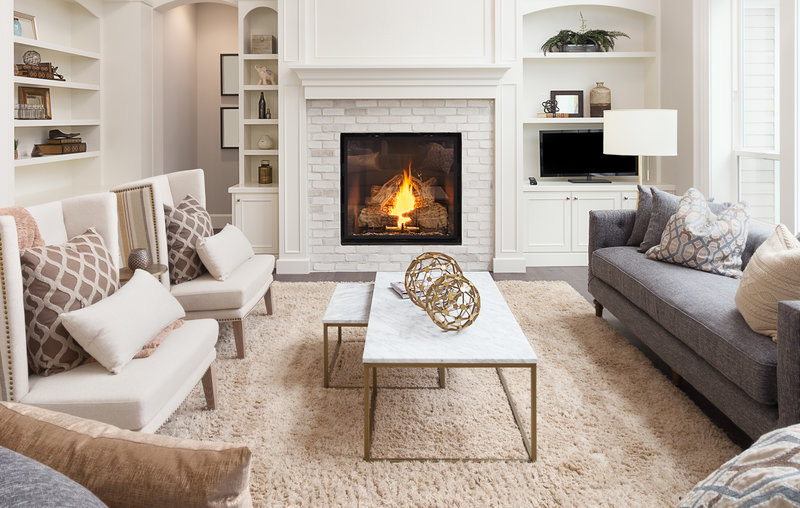 4. Stage your home
Studies show staging your home helps you sell faster and at a higher price point. Small changes can go a long way in making your home look Pinterest-worthy from every angle.
Why Work With Us?
When it comes to buying your perfect home, there are many steps and decisions to navigate along the way. By partnering with us, you can rest assured knowing we will:
Accurately assess the fair market value of your property so it sells fast and for maximum profit.
Use the latest marketing tools to make your home stand out from the crowd and find serious buyers who are ready to act.
Stay ahead of market trends and offer professional advice and guidance.
Connect you with the right professionals and resources.
Be transparent and accountable in supporting you throughout the entire decision-making process.
Negotiate on your behalf and put you in an ideal position when reviewing and accepting offers.
Ready to get started? Connect with us and let's talk about your goals for selling your home.
Testimonials
" I stumbled upon Royce's real estate Facebook page just after I fired my long-time realtor. I was sad and angry and Royce came to see me ASAP and went out of his way to make sure that honest and caring people were looking out for me while acting as executrix for my father's estate and for the sale of my primary residence. Anyone can sell a house and anyone can show a house, but it's worth it to choose Royce because he's kind and honest and it's hard to come by salespeople with that type of integrity. "
- Kristen Cress
" After talking to a few realtors and being told that our home could be 'challenging' to sell, we weren't feeling very optimistic. We talked to Royce, and his positive energy, honesty, professional marketing plan, and useful information helped us feel more confident. We were amazed that in TWO days, our home was sold. Never did we think things would go so smoothly. I don't usually write testimonials, but I am making an exception in this case. Royce knows his stuff, and we truly felt that he had our best interests throughout the whole process. Highly, HIGHLY recommended for all your real estate needs!! "
- Alana and Jerry Price
" Enlisting the professional help of Royce Finley for his realtor services as I did was a most remarkable experience. While I could write at considerable length of how he '...went the distance...' with respect to my own humble listing, I would like to summarize my own experience working with Royce as follows: - Royce has life-experience beyond his youthful years and an engaging down-to-earth personality that made it a real privilege to enjoy knowing, and not just working with; & - Royce has both the focus and vision to help bring a successful conclusion in his work. He sets a performance-standard that I wish could be more apparent in so much of our regular daily life. There are other great realtors to consider, but Royce will be my choice. "
- Randy Chan
" As a first time home buyer, I entered into the process quite anxious about many unknowns. Nancy was a consummate professional and helped me at every step along the way. She is timely in her responses, and works hard to help you find the right home. I have nothing but good things to say about working with Nancy. "
- Patrick Hansen
" We've worked with Royce twice now, once to buy and once to sell. He is very knowledgeable and both experiences have been stress-free. He kept us informed always and provided great support and service. We couldn't be happier and won't hesitate to use Royce's team again! "
- Logan Zimmerman & Amanda Keszler
" We loved working with Royce. He patiently walked us through the process of buying a house, and gave us well-informed and straight-shooting advice through the whole process. We never doubted for a second that he was on our team and working like a dog to get us into the right house for us. We will miss him now that we're in our new house and can't wait to work with him again in the future. "
- Emily Kidd
" First time home buyers and the process couldn't have been easier! From the moment we met Royce, we could sense that he genuinely cared about what we wanted and making us happy. Royce was always there to answer any questions we had. He had our best interest in mind and gave great feedback and insight to make things more understandable for us. He pays attention to the details and does not overlook anything. We would recommend Royce Finley to anyone either buying or selling! "
- Jordan and Samantha
" Royce, it was a pleasure having you as our real estate agent. You offered excellent advice, answered every question and helped us make informed decisions. It is gratifying to meet someone dedicated to doing a great job for his clients. It has been a pleasure working with you, and we will definitely recommend you to anyone who is selling or wanting to purchase a home. Thanks to you and your team for exceeding our expectations. "
- Jeff & Lorraine Farmer
" Amazing job!!! Royce Finley & Associates - Real Estate. Royce was fantastic in all aspects. He found the perfect house for us, the best mortgage guy, insurance group, home inspector and lawyer. Royce "saved" the deal with his go to people. Thank you Royce. Cheers "
- Brent Van Damme
" Many thanks to Royce Finley and his crew, they all deserve five stars. Royce had a plan, he followed through to the end. The result was, 88 booked showings, 40 potential buyers at the open house, the accepted offer was well above ask price. How can anyone go wrong with a team that preforms like that. Many thanks Royce. Gayle & Jack "
- Jack & Gayle Petroff
" We can't say enough good things about Royce. He spent a lot of time with us in selling our house. He spent most weekends personally doing our open houses, kept us updated regularly about everything going on and was always very prompt at replying back to any questions we had. He is very knowledgeable and personable. Royce is a fantastic realtor and we would highly recommend him. Thanks, Royce! "
- Dave & Rhonda Bjornsson
" It was a pleasure working with Royce. We worked with him as the buyer agent for the sale of our home while out of the province. As a result of our sense of honesty, business integrity, and solid work ethic, we engaged him as our buyer agent to find us a new home. We arrived in Winnipeg and gave him 1 week to find us a new home in an extremely limited inventory. This guy never stops working! He is extremely responsive and gets things done! He quickly digested and understood our needs and challenges and worked hard to meet them. We moved into our new home 6 weeks later. "
- Rolly & Heather Perreaux
" Royce was an absolute pleasure to work with. He made the process of selling our house easy and painless - selling it within days of being on the market. He also made the process of buying a home a lot of fun - helping us to find a new home that is perfect for our family. Royce was very responsive to all of our requests and patient with all of our questions. He listened to our whole heartedly and was unfazed by several changes we made regarding what we were looking for along the way. Royce was very professional, never put any pressure on us and always responded to us quickly. He is highly knowledgeable about real estate and the ins-and-outs of buying/selling homes, and he always made himself available. It's evident that the happiness and well-being of his clients are #1 to him. We can't imagine having a more positive experience. We can't recommend him enough! "
- Brett & Kristin Napier
" Royce was amazing for the sale of our home. He helped us in determining what needed to be done in order to get our house in tip-top condition in order to get the best offer possible for our home. He was extremely personable, and friendly and was always accessible whenever we had questions. He provides amazing additional services as a bonus as well (ie: moving truck, house cleaning) which is unheard of (for me at least!). I would recommend him to anyone and would definitely use him again! "
- Stephanie Abrenica
" If you're looking to buy a home, call Royce! He helped my boyfriend and I find our first home. Royce always made himself available to take us to showings, even on short notice! He and his whole team went above and beyond to make the process as easy and painless as possible. He is full of great advice, and the added bonuses of a free moving van, lawn fertilizer, and weed control are the cherry on the cake! Highly recommend!! "
- Shelby Mae
" Royce was very patient, friendly and approachable. Very knowledgable about the market and was very honest and up front about everything! We bought our first home with Royce not knowing anything about mortgages or the home buying process. He walked us through it all and it really felt like he had our best interest in mind. "
- Aimee Mesina
" Genuinely cares about what people want. will fight for you to get the best possible price. Motivated to make you happy, and really explains the details that some others don't and will lay everything out in front of you and if you ask for opinions on a house. I will honestly give you what he thinks. 1000000% recommended. Made our first time buying a home completely not stressful "
- Jesse Martin
" Cass Nicole, You made our first time home buying experience TOO easy!! I thought it was going to be one of the most stressful times, but you made it so enjoyable. It was a pleasure to get to know you & have you guiding us! You went above & beyond and we are so truly grateful! Can't thank you enough... Thank you!! "
- Cassandra & Troy
" I found Royce via a professional acquaintance's recommendation; he took me on as a customer and sold my house in Winnipeg even though I was in Victoria throughout the whole transaction. He is a great communicator (I always knew where we were and what needed to be done). He gave me great advice on the negotiations and secured a quick sale (very important for me) at a fair price. I really felt he was working hard on my behalf and his staff were fabulous as well. I can't recommend them highly enough, the team turned a very stressful situation into a relaxed one where I could make good and practical decisions. Thanks again Royce "
- Janet Anderson
" Trustworthy, hard-working, professional A+ Selling a family home of 32 years was not easy emotionally. I was very fortunate to have Royce and his associates guide me patiently and efficiently through the process. From our first meeting to filling out paperwork, preparing my home for selling and the sale of the home itself, Royce's support was steadfast. My questions were always answered promptly and confidently. Royce definitely had my best interests at heart. Thank you so much! "
- Valerie Epp
" Royce was friendly, approachable, and built a strong baseline of communication in order to find out what it was I was looking for in the pursuit of my first home. He always had my best interests in mind and provided me with information on new homes that fit my specifications as soon as they hit the market. He was someone I could trust and was always certain we would eventually find the place for me – and we did! He made the house hunt fun and stress-free. I am not only glad I had him as an agent, but also that I got to know him as a person. Thanks, Royce! "
- Sean Cruickshank
" Couldn't have had a better realtor! We worked hard to respect his time and he did the same for us. We found the most perfect home. I home my wife and I almost walked right out of but Royce pulled us back in and sure enough, we fell in love. If you are looking to sell your home, contact Royce and you won't regret it! Thanks so much Royce, Brandyn & Ally "
- Brandyn & Ally Lucas
" We just finished selling a condo and buying a house with Royce and it was great from the beginning. He was very knowledgeable and made sure to find us the right home at the right deal. He helped us understand all the in and outs and things we had no idea about. "
- Tyler Smerek
" Well, what do you say about a guy who just changed your life? After having our current home 35 days on the market with another brokerage, giving us little to no action or interest, and a looming deadline to close on our dream home ahead, my husband and I decided to take a chance and ask Royce to help us. You know the expression "calling in the big guns?" Well, that's exactly what happened. What an incredible turn of the tide! Within one day Royce had new signage up, a new lock box up, a new Open House scheduled for the upcoming weekend, sent in a PROFESSIONAL photographer to take new photos of the house the following day (what an amazing difference having a pro makes), all the new photos were up on all the website listings and new professionally designed full colour sell-sheets were delivered by his assistant that SAME DAY. Within only a few days we had 6 showings booked (more than we had seen in 6 weeks with the previous agent). We had a record 16 families out to our Open House! While that may not seem like much to the average seller, we are located in the 4A region of the city, Winnipeg's north end. While our previous realtor gave us excuses for little interest on our home like, "it's summer...everybody's on vacation", and "Open Houses aren't really worth it...I showed a house last weekend and only one couple came out", (like that was testiment to what was happening across the whole city) and "It's a beautiful house, but it's the area...if it were in Wolseley I could sell it fast", Royce didn't shy away from the challenge or make us feel hopeless that nobody would buy it within our timeframe. Have you ever felt completely hopeless, knowing that your dreams were resting in the wrong hands? That's how we felt before we asked Royce to help us. I was a basketcase for 6 weeks, trying to do anything I could to help our realtor out. You shouldn't have to be holding your realtor's hand to guide you through the somewhat scary and daunting process of selling your home, they should be holding yours and letting you rest securely in their professionalism. That's what Royce did for us. He sold our house in ONE WEEK, and also within one week of our target deadline, securing our dream home and we could not be happier if you dipped us in tequila!! We will recommend him to everyone. Forever. "
- Christine & Kevin Pitre
" Royce made my first time home buying a great experience. There was no pressure to take just any home. He was very patient and replied very quickly to every question I had. I felt very taken care of!! "
- Doris Dueck
" From the beginning, we were very confident that Royce would get the sale completed in the short time frame that we had. From the listing day to the finalized sale day was a quick 11 days...... with $5100 above listing price! A Huge Thank You to Royce and His assistant Chantel. "
- Glen & Joan Miller
" We worked with many realtors in the past, but what stand out about Royce Finley his talent. The way he runs the business is different than majority of the realtors in the city. Exceptional client service, attention to detail, a highly skilled/upbeat team and a current/effective business system all are part of his awad-winning business success. Once we listed the property, it was easy for us to stay out of it; from start to finish every step was taken care of. We would recommend Royce Finley to everyone, "Experience the greatness in real estate". "
- Manchu Fernando
" I met Royce when he was helping my daughter and her boyfriend find a house and liked him right away. He's friendly, knowledgeable and very accommodating. He went above and beyond any other agent, I have ever dealt with. I've never seen so many signs out on the boulevards when he had an open house for me. Some people came to the house because of the signs. Perfect!! His For Sale sign on the property lights up at night so no matter what time anyone went by, they could see the house was for sale. He has a van I can use to move items. As you can see, I can go on and on. He's very best. If you are looking to sell your home, call Royce!! You won't regret it! "
- Cathy Rollo
" I recently sold my house and bought a new one, a big ordeal but Royce made the process easier and less stressful. He is very easy to work with, accommodating, knowledgeable on what he does and available when you need him. He gives honest, sound and practical advice that guides me through and helps me with my decisions. His value-added services (i.e house cleaning, moving truck, the network for other services required) was the icing on the cake. He was very helpful in the entire process and exceeded all of my expectations. I highly recommend Royce. Thanks, Royce, you're super! "
- Arlyne Jutiz
" Royce helped me to sell my house and buy a new house. He sold my house in 6 days!! Royce is very patient, kind, caring and honest. He listens to what you want, is very knowledgeable and has great ideas. He has guided me every step of the way and has gone out of his way to help me and make the process as smooth as possible. Royce is an expert in his field. I would highly recommend Royce as your real estate agent. You won't be disappointed. "
- Janet Mclaren
" I would highly recommend Royce Finley to anyone that is in need of a real estate agent to find, buy or sell a house! He is professional, organized and gets the job done right. He also shared with me the tips of house-for-rental and other useful information about the house. I was really impressed with his teams' quick response to every request that I have regarding the house. I possessed the new home 1 week ago, so far I enjoyed it so much! Amazing! "
- Zijian Wang
" I feel very fortunate to have had you representing me on my first real estate experience. I appreciated your professionalism, knowledge, efficiency, and sense of humor. Thank you, Royce, for a very positive experience. ( I hope you don't mind the e-mail. Facebook is not my generation). I am so thrilled the land is sold! Sincerely, Helen "
- Helen
" Royce helped my family sell and buy a new house. He definitely made it less stressful when we were both selling and buying a new house. He was very patient and listened to every one of our needs. When it came to choosing a new home, he did an exceptional job! Whether it was checking if the paint was done properly or making sure we had enough space in the house to satisfy ourselves. We are grateful to have had such an amazing Realtor or our side. "
- Marina Nyirankuriza
" I would like to thank Royce for his good advice and support in selling my condo. Because of his recommendations, my condo sold very fast. Royce and his assistant Chantel are really working for their clients. They were always available to answer my questions. They offer an excellent service. If I ever need an agent I would definitely call Royce. "
- Francine Perreault
" Professional man who gets the job done! Really happy with his work!!!!! "
- Amanda Maes
" My husband Kevin and I recently bought a house from Royce and the experience was nothing but exceptional. We were very nervous as this was our first house hunt but Royce immediately made us feel comfortable and the process was short and sweet! He was open to everything we suggested and he found us a great selection of homes and I think it was the second house that became ours. We are so thankful for Royce and his team who helped us through every step which made the house buying experience a great time. We love our new home! "
- Tracy Allan-Young
" After talking to a few realtors and being told that our home could be 'challenging' to sell, we weren't feeling very optimistic. We talked to Royce, and his positive energy, honesty, professional marketing plan, and useful information helped us feel more confident. We were amazed that in TWO days, our home was sold. Never did we think things would go so smoothly. I don't usually write testimonials, but I am making an exception in this case. Royce knows his stuff, and we truly felt that he had our best interests throughout the whole process. Highly, HIGHLY recommended for all your real estate needs!! "
- Alana and Jerry Price
" My story with Royce.....my plan was to get a local realtor into price my house and probably put on the market. I was 'very shaky' about the whole buy and sell situation. Everything was happening to fast for me. The person that was selling the condo to me, suggested Royce. I couldn't get my local realtor to my house till the next day, so as a quick thought decided to give Royce a call. Now it doesn't hurt to get a couple of estimates does it? Royce arrived and it was 'love at first sight' I knew immediately that I liked this man real well and if my home was going on the market it would be with him. Royce made me feel very comfortable, was able to answer the mega questions that I had. Everything seemed to fall into place for me, where I was so difficult hours prior to this. As Royce was leaving my house he asked if I would consider using I'm as an agent. I knew already that he would be 'the man'. I called my local realtor and canceled his appointment, had Royce come the next day and the rest is history!! I was going away for two weeks vacation leaving Royce in full care of my home and any agents coming through the house. During my vacation time away, I felt very comfortable with somebody I really never knew too well with the keys to my house. Everything in good order upon my return, and a couple of days later I was greeted with five offers on my home. Royce handled everything with friendliness and professionalism. I couldn't have asked for a better and nicer person to work with. "
- Vicky Low
" Royce is determined, professional and PATIENT. He never stopped working on selling my home until the last possible moment. His hard work paid off. It SOLD! He was always available to answer questions. He helped me step by step through the processes. There are also perks moving van, lawn care and he just doesn't leave you, with the care of his assistant there is a form of the processes to get you to your move-in and up to your move-in day! Thank you, Royce! One word sums it up! AWESOME "
- Suzanne
" Royce Finley did an outstanding job selling my home. He helped guide me with what I needed to do on my end to prepare my home for sale and provided me with an awesome team of professionals to do the banking and lawyer side of the deal. I would recommend Royce Finley to anybody buying or selling their home. Once again, thank you, Royce, for absolutely taking care of every angle.... you are successful for a good reason! "
- Scott Mastrangelo
" Working with Royce on this past renovation project has been absolutely amazing. He delivered on his promise to locate me a deal. He not only did that but worked with me by providing referrals to other trades while the project was going on, answering my questions when needed, sending me comparables of the project through the time I held it and much more. He was professional, reliable and did a great job selling the house for top dollar. I am looking forward to working with him and his team again. "
- Manjit Rukhra
" When my wife and I bought our home we had clashing schedules and basically gave Royce small windows where we were available. He bent over backward and made absolutely everything work to our schedule. He really went above and beyond in all aspects. Many of my friends and family have used him and all have been more than satisfied. "
- Josh Vokey
" Royce!!! Thank you so much for helping us sell our house! You are such a great agent and you will do amazing things in this business... The sky is your limit!! You had extreme patience with me and I thank you for making this experience as smooth as possible! You are wonderful!!! "
- Danielle Ethier
" Thank you for exceptional service and negotiating skills. You did a great job selling our house and getting me into another one for a great deal. My comfort level dealing with you has been like a friend. Thanks again! "
- Don Mccrimmon
" We had a wonderful experience with Diane, who showed us many houses over a 3 week span, and gave us honest, quality information on each. It was relatively easy to narrow things down and eliminate the houses that seemed good on paper but ended up being a different story upon visiting. Diane was not only there for us when we had questions or another long list of listings we liked, she gave us the time and space we sometimes needed to go through the process at our own comfortable pace. The experience of navigating the actual purchase through paperwork was seamless, which was a nice surprise. As first time buyers, it was quite daunting but Diane made it crystal clear and easy for us! "
- Brent Biglow & Joanna Vaccaro
" We sold our home at 238 Royal Mint Drive 12 days after listing. Royce did an initial inspection and suggested some modifications. Following this, he sat down with both my husband and myself and gave us an honest appraisal of our home and the homes in the area. 'Do not overprice', he advised. 'We will sell your home.' We had an illuminated sign on our front lawn. There were two other signs leading into our development on a busy street directing potential buyers to our home. This is the first time I had seen an illuminated sign. Prior to the house going up for sale, attached to our illuminated sign was a notice 'Coming to Market'. Again, I have seen this notice once before. A photographer took several pictures to put on the website. (We heard from two potential buyers that the photos sold them on coming to see our home.) Both my husband and myself were impressed with these innovative methods of sale, right from the market analysis of the area and giving us an honest idea of what we could potentially get for our home to the marketing strategy advising the public that our home was for sale. We had two Open Houses that attracted a lot of potential clients to our home. We received advance notice that there were buyers who wanted to view the home. Through marketing strategy, we had 1 to 4 viewings each day (except for two days). There were attractive color brochures that were available for potential buyers. Royce was readily available via phone or text and extremely knowledgeable about the process. He liaised with our bank, our lawyer and the other agents. To say that I am impressed with Royce is an understatement. His relaxed approach to the whole process which is life-changing for us helped us tremendously. "
- Barbara and Don Hooper
" Royce is a great agent. From the word go, Royce was always offering tips and advice leading up to the sale. with all the other houses for sale around ours plus the time of year I was worried it was going to take a long time to sell, However, he was optimistic and positive. the house sold in 2 weeks!!! he definitely knows what he's doing and how to get the deal done. "
- Ashley Smith
" We would 100% recommend Royce to anyone buying a home. He is up front and honest about everything and works extremely hard to find you what you're looking for. He would never recommend that we overpay for something that wasn't worth it, and gave great advice. As first-time home buyers, we were very happy with what Royce had to offer, and in the end he found us a perfect home, and made our home buying experience a great one. "
- Morgan Rollo
" We are a military family moving to Winnipeg from Nova Scotia, so naturally, there was a lot of stress involved in buying a house in under a week. Diane made the experience so much easier. She was so dedicated, understanding and attentive to detail. Diane advocated for us when needed and made the experience a positive one. In the end, we had the dream team. Highly recommend. "
- Katie & Matt Janes
" I've been working with Royce for just under a year and can't say enough about his work ethic, tenacity, professionalism and client servicing. As a real estate entrepreneur, my needs are often different than that of the average home-buyer. Notwithstanding those differences, Royce is able to meet all my needs and has consistently exceeded my expectations. He is truly invested in the long term relationship, not just the transaction. This is evident in every aspect of his business and the counsel he provides to his clients. I would recommend working with Royce on any real estate opportunity. You won't be disappointed! Derek Loepp Owner | Real Purpose Properties derek@realpurposeproperties.com "
- Derek Loepp
" My husband and I sold our house and bought our forever home through Royce Finley. We will never go through anyone else!! He was awesome!! He had our house sold in less than 1 week. He was straight up and did not waste our time on homes that we would not be interested in. When we had questions his response was immediate. And Sarah, his assistant was, and still is a big help with questions we have/had. They are a great team!! Thank you guys so much!! We love our home and this was a very positive and successful move!! :) "
- Cheryl Latham
" Royce was great in helping us purchase our home. He is very knowledgeable and pointed out important and potentially problematic areas of the houses we looked at without sounding condescending. He responds to messages almost immediately and is very accommodating. Also very pleased to take advantage of the bonuses (moving van, weed control) that saved us a lot of money! I would definitely 100% recommend giving Royce a call! "
- Laura Coupland
" Royce is incredible to work with. His energy and enthusiasm are only surpassed by his professionalism. When he says: TRUST is in the Details, you can count on it!!! Thanks, Royce for all of your help! I highly recommend using Royce for your Real Estate needs. "
- Char Ducharme
" Highly recommend this amazing team. Tayler went above and beyond in every way possible. He has vast knowledge in houses from electrical to foundation and more. Didn't feel I needed an inspection with him in my team. He is such a pleasure to be around and was always in high spirits. I'm even a little sad we got a house because the experience was so enjoyable! "
- Nik Dermek
" BEST REALTOR IN WINNIPEG!!! When you get Royce, youre getting a realtor, a financial advisor, contractor and so much more- he knows all about all. Gives good advises and really cares about his customers. we definitely recommend Royce and will be back to work with him in the future.If you go with Royce, you WILL NOT be sorry! "
- Maya Bukovski
" Royce is very helpful, nice, honest, sincere, trustworthy and fast in his job. i don't have more words to describe him..he is the best realtor. "
- Jas Preet
" This is the second time that Royce has sold a house for me in the last 3 years. He's quick to get back to me and the marketing is strong. He's very patient with me and I'm included every step of the way. I was on vacation when the offer came in and he took care of everything so that I could relax. Highly recommend. "
- Krissy Cress
" I would like to thank Royce for all the great work he did to sell my house. He knows his stuff regarding selling and buying a house. I will recommend him to all my friends who are in need of selling or buying a house. My wife and I were shocked when the house sold in only 1 day after it was on the market. Royce is a professional person in all ways and is very polite and helpful too. Well done Royce and thanks for your help in selling my house! "
- Jack & Doreen Fotheringham
" Always great to work with Tayler and team at Royce Finley 👍🏻 Highly recommend them. Look forward doing more business together. "
- KP Singh
" I would definitely recommend Royce & his Associates to anyone. Their proactive marketing skills are amazing. Both Royce and Nancy went 'round-the-clock to make sure this house sold. Not only were they readily available at all hours of the day and night, their responsiveness and attention to detail made sure that I was assured as I can get with the selling of my property. You are in great hands with Royce Finley & Associates. "
- Suzanne Morin
" I consider Royce to be a more than capable Real estate agent. He does more for his clients than any other person in his field that I know. He has a real understanding of his client s needs and wants and does the best he can to satisfy those. I highly recommend him to anyone who is looking to sell or buy a home. "
- George & Pearl
" Royce recently sold my condo - in less than 4 hours! Royce was very knowledgeable, personable, and very patient will all my questions! I would highly recommend Royce and his team. Thank you, Royce! "
- Jacqueline Puchailo
" I was nervous that my first home buying experience would be an awful one. You guided me through everything, making this a stress free experience. I love my house and have zero regrets! Thank you. "
- Jaime Kirk
" Myself and my girlfriend had an amazing experience with Royce and his team. They went above and beyond with all of our needs. Always trust the process! "
- Taz Hotzon
" We really enjoyed working with Royce and his team! Especially being first time home buyers he helped make the entire process smooth and as stress free as it could be. He answered all of our millions of questions along the way and got us in our dream house. We will definitely be recommending him to anyone looking for a great real estate agent! "
- Carmel Hauck
Previous
Next